Cologne conferences
Last month, I attended two conferences in cologne which was a great chance for me to evaluate entrepreneurship ecosystem in Germany and see how fast things are going on in this lovely country. It was far beyond my expectations.
The first conference I attended was "advance conference".  I had a chance to talk with lots of CEOs, speakers and people from all over Europe. The experience was great and Mike Butcher is the guy who always takes care of startups. He is simply brilliant.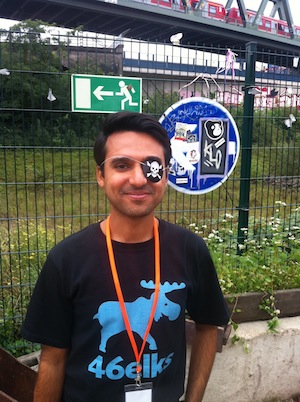 The second conference which both I and Johannes participated was "pirate summit". A crazy conference with lots of passionate entrepreneurs and speakers in a very uncommon but cool place. Johannes held a Technical workshop about 46elks platform.
As part of the conference, they had a startup pitch competition and 46elks platform proudly got used to give ability to the participants to vote for their favorite startup via SMS. It worked like a charm and beautiful moment for every body to see that technology really works. They could also see the results right on the screen.
46elks has got attention of lots of entrepreneurs and developers in different countries in the Europe and we try our best to serve developer community in the best manner as much as our resources allow us. We have been worked so hard for this. stay tuned for more news.